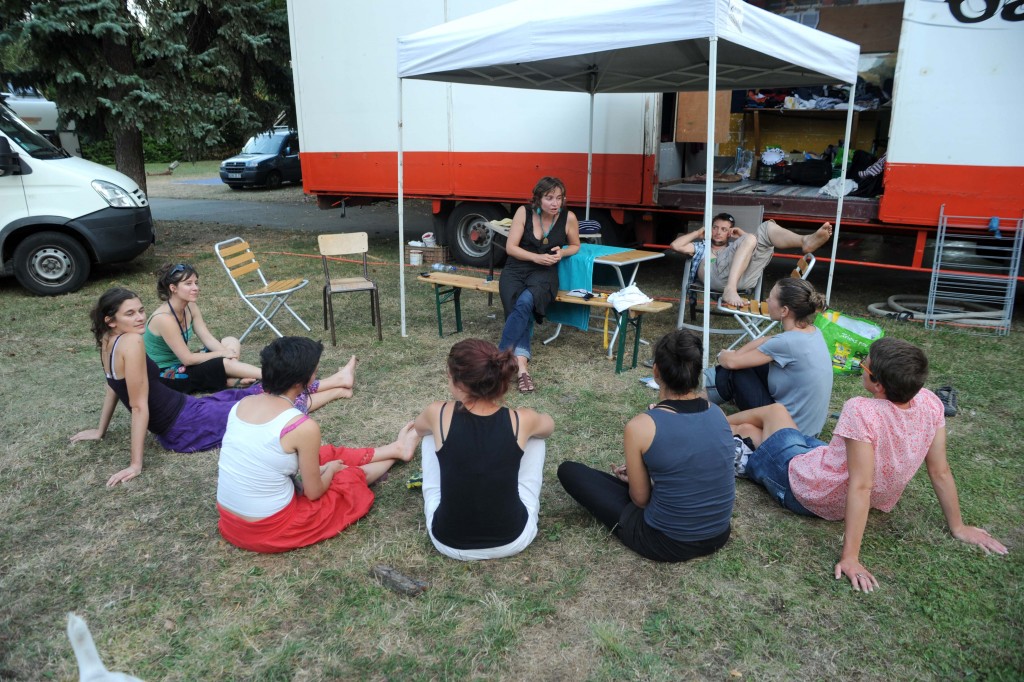 Lucile, our office manager has arrived. She has discovered the show with Matthieu who replaces Moïse who stayed in France. She has discovered the latest little changes like that of Sébi who sets his bottom on fire and Sébas who plays the concertina.
Some other shows are on : Lacrimae which is a production with artits of three companies, Cahin Caha (France), Cirkus Cirkör (Sweden) and La putyka (Czech Rep), and in another Big Top,  La vie by The 7 Fingers (Canada).
At the end of « our » Risque zérO, it's a standing ovation.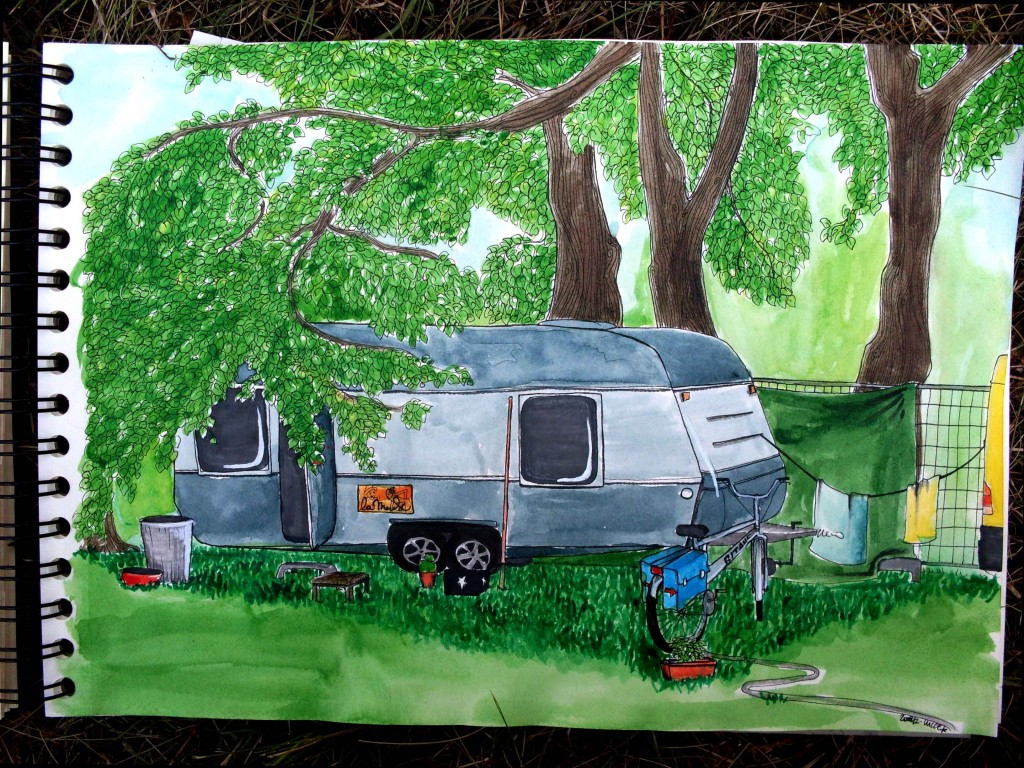 During the day, it's meeting time ! We think, we build up, we deconstruct. The topic of the festival «  Tant qu'il y aura des Mouettes » (the 6th edition) keeps arousing passion and enthusiasm. Ideas are coming from everywhere. Tomorrow, we'll talk about our future home port.
We get storms at night.
The ambassador of the USA came last night, dressed in a polo shirt and his shorts.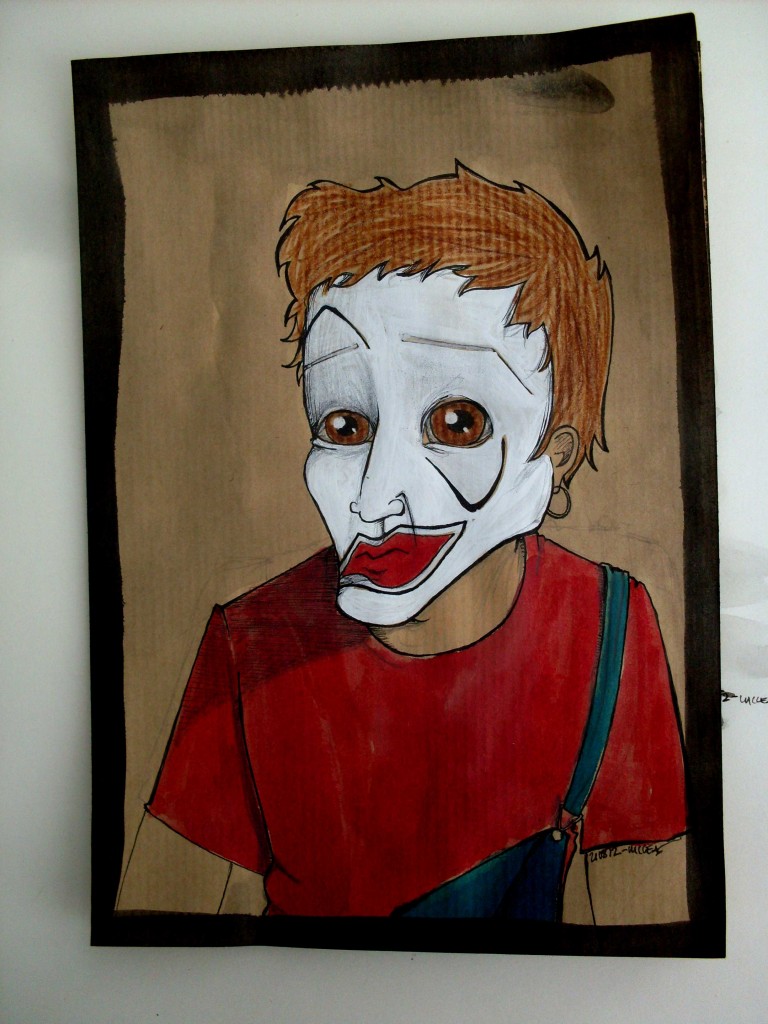 The food at the catering is excellent.
It's official, Sweden loves « Risque zérO » !
Seb and Emilie are cruising on the river boat.
Lucie is drawing under the weeping willow.
The city is beautiful but its center is full of tourists. It's summer, it's normal. We try to imagine it with a bit more Czechs and less Chinese, French, Spanish, Americans…
The artists from Lacrimae make up in the cabin just next to us. Their show starts at 7 pm, some of them will run to our show straight afterwards without having had time to shower et get rid of their make-up.
When it gets dark, it's time to drink a beer together.