It's 40° outside during the day, this keeps us in a sort of routine.
We're on a lookout for shade. A light breeze and we're all excited.
In the Big Top, from 7 to 8.45 pm, it's like in an oven. Luc's trying his best to find solutions. Maybe a pyramid of bottles of fresh water would do the trick ?
Time is fixed like our languid bodies. The grass has become straw.
This morning, a fire engine came to water the football field.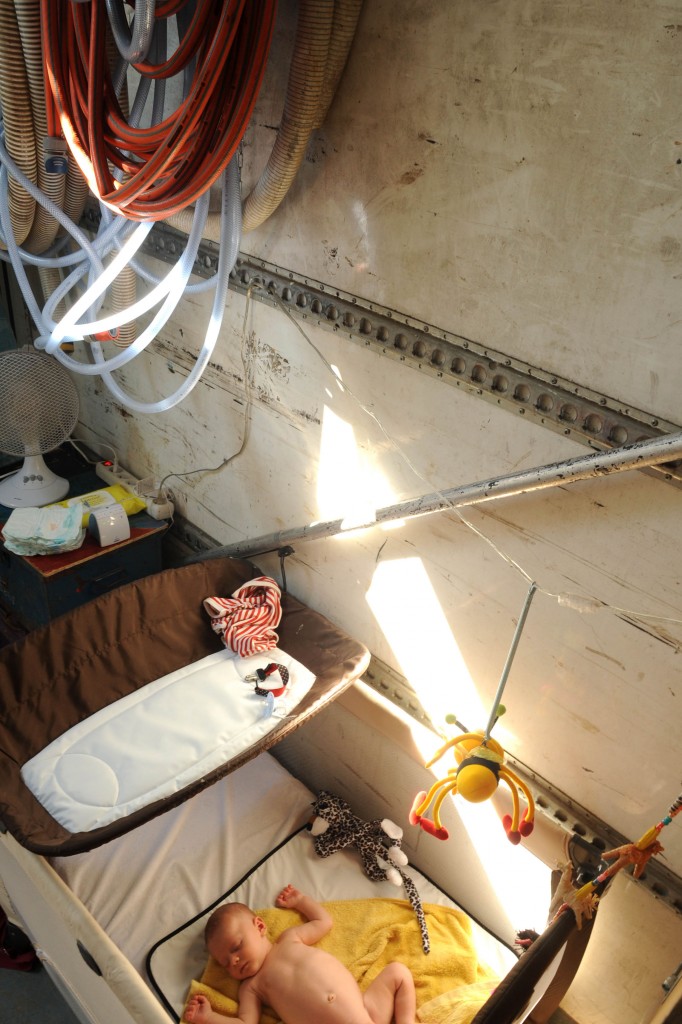 When the atmosphere cools down at night, we're all waking up. We get together to drink a beer and have a meal at the stall next to the Big Top.
On the same football field, there's a big stage where concerts take place every night. At 9 pm as soon as Risque ZérO is finished, big sound sets the stage on fire.
Every night, it's good meeting Hungarians and artists that have been invited to this festival. We meet « Les Apostrophés », French circus artists who travel around the world with their show full of juggling tricks. A French band is here as well : « Wombo orchestra ».
In the East of Europe where the climate is continental, we also get to meet friends of friends who come here to perform. Like at home, we party and have fun together !
In this small part of Hungary, many are the people that want to see Risque zérO. It sold out. The director of the festival Laszlo warned us, some tickets will be sold on the black-market.
Every night, during the show, some people stand by the Big Top. They get to see the show from the outside and they laugh their heads off when they see Sebas run like crazy around the Big Top.
When it finally gets cooler in the evening, we feel like dancing, let our body go, some of us even shave their head to feel like a punk in Hungary, like that, just for the fun of it !! (Sébi)