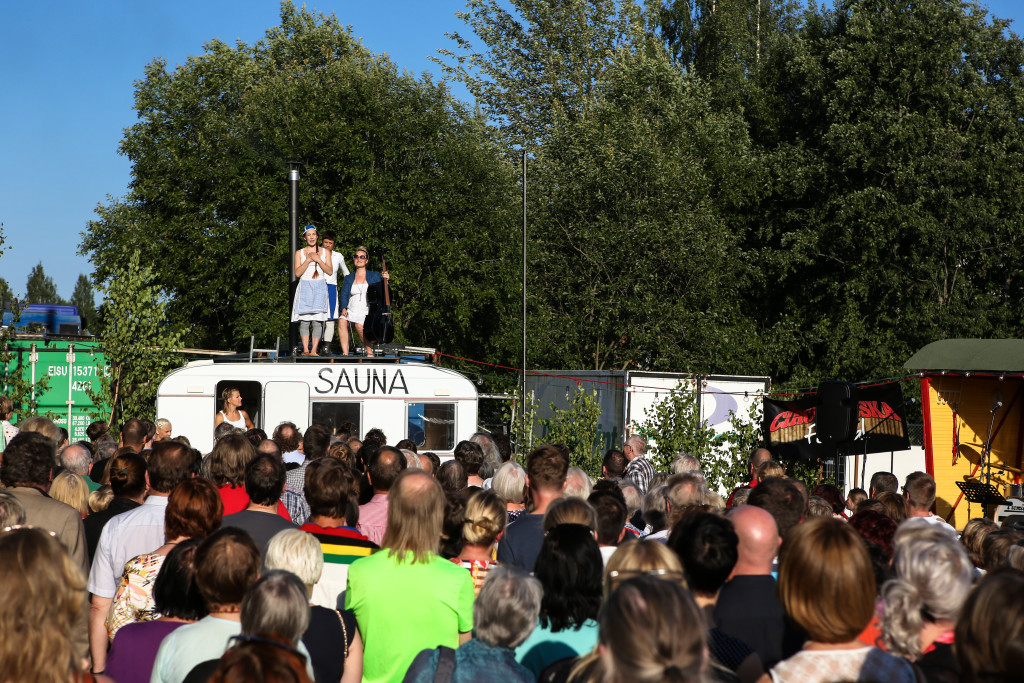 Mad in Finlandin tytöt toivat vihdoin kesän Suomeen! Aurinko on hellinyt yleisöä ja suvivirsi tuli kerrankin soitettua Suomen suvisäässä. Jännitys on tuntunut vatsalihaksissa, kun kaikki sukulaiset ja kaverit ja ystävät vuosien takaa saavat vihdoin nähdä esityksen kotikamaralla. Yleisöä on riittänyt ja tupa on ollut täysi jo kahtena iltana. Tänään vedetään vielä viimeinen päivänäytös ja siitä on odotettavissa vielä vähintään yhtä hyvä kuin edellisetkin. Vaikka eilen oltiin klubilla tanssimassa ja silmän taakse sattuu, niin täällä vaan tytöt reippaina valmistelee viimeistä näytöstä.
Yleisöltä saatu palaute on ollut tosi positiivista, Suomiläppä iskee suomalaisiin hyvin jopa paremmin kuin ranskalaisiin ja kyyneliä on vuodatettu vuoroin naurusta vuoroin nostalgiasta ja muusta liikutuksesta.
Mad in Finland perhe vaan kasvaa, kun Mikua ja Sannaa on Tampereella paikannut Nella ja Sanni. Perheen kasvua kun ei tässä esityksessä voi hallita, kun mahat kasvaa vuoroin kullakin.
Jos onni on myötä, niin seuraavaksi Madin tytöt nähdään syyskuussa yllätyskeikalla Berliinissä.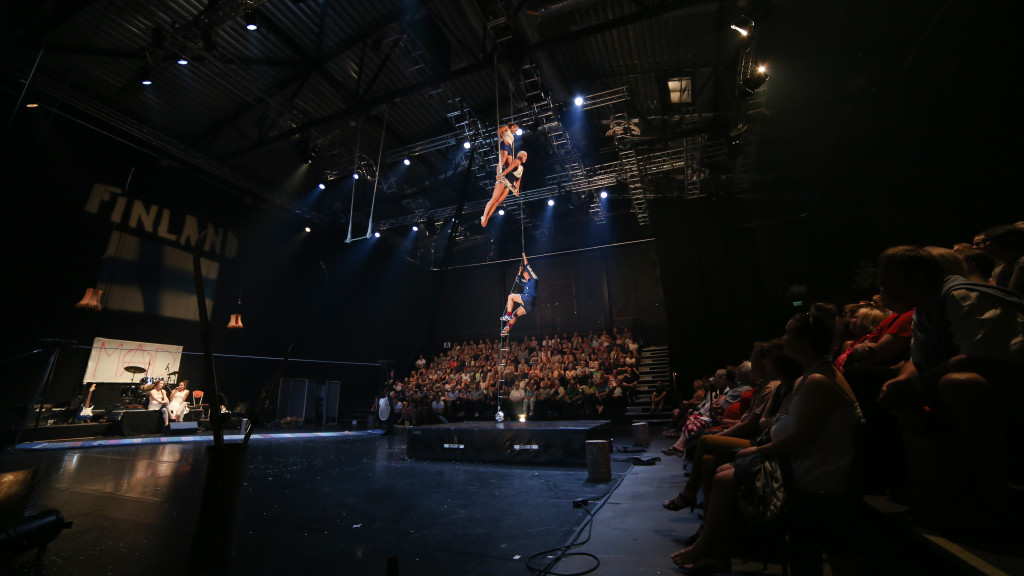 Mad in Finland girls brought summer finally to Finland! The sun has been caressing the audience and Suvivirsi (the Finnish summer song) was at last played in the Finnish summer. The excitement can be felt in the abs, when all the family and old friends are able to see the show at last in home ground. There has been a lot of audience and a full house on two nights already. Today will be the last show and it will be at last as good as the previous ones. Even when we were last night at the club partying and behind the eyes is hurting a bit, the girls are now full of energy and ready to go.
The feedback from the audience has been very positive, the Finnish jokes bites well, even better to the Finns than to the French audience. Tears were flowing from laughter and nostalgia and all the other emotions.
The Mad in Finland family has been growing, when Miku and Sanna has been replaced by Nella and Sanni. Family growing can't be prevented when the bellies are growing alternately with each.
If things go well Mad in Finlands' girls will be seen in Berlin next September.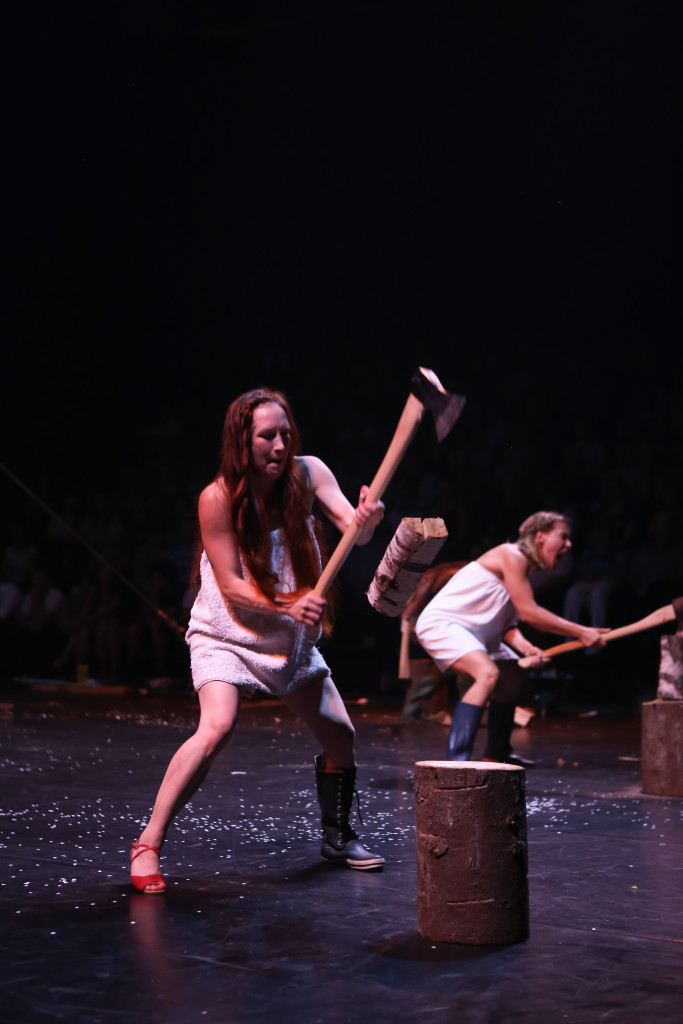 (text : Selene Abonce Muhonen ; Jouni Ihalainen's blog )